Yes, it was amazing that Friday June 17th, 2022, represented what I am calling the 25th anniversary of our Ballantrae community. This night represented the first time in 25 months, since COVID, that some brave souls gathered for our first long-awaited social interaction with neighbours and friends to celebrate. Social contact is good for our well-being, mental health and so much more.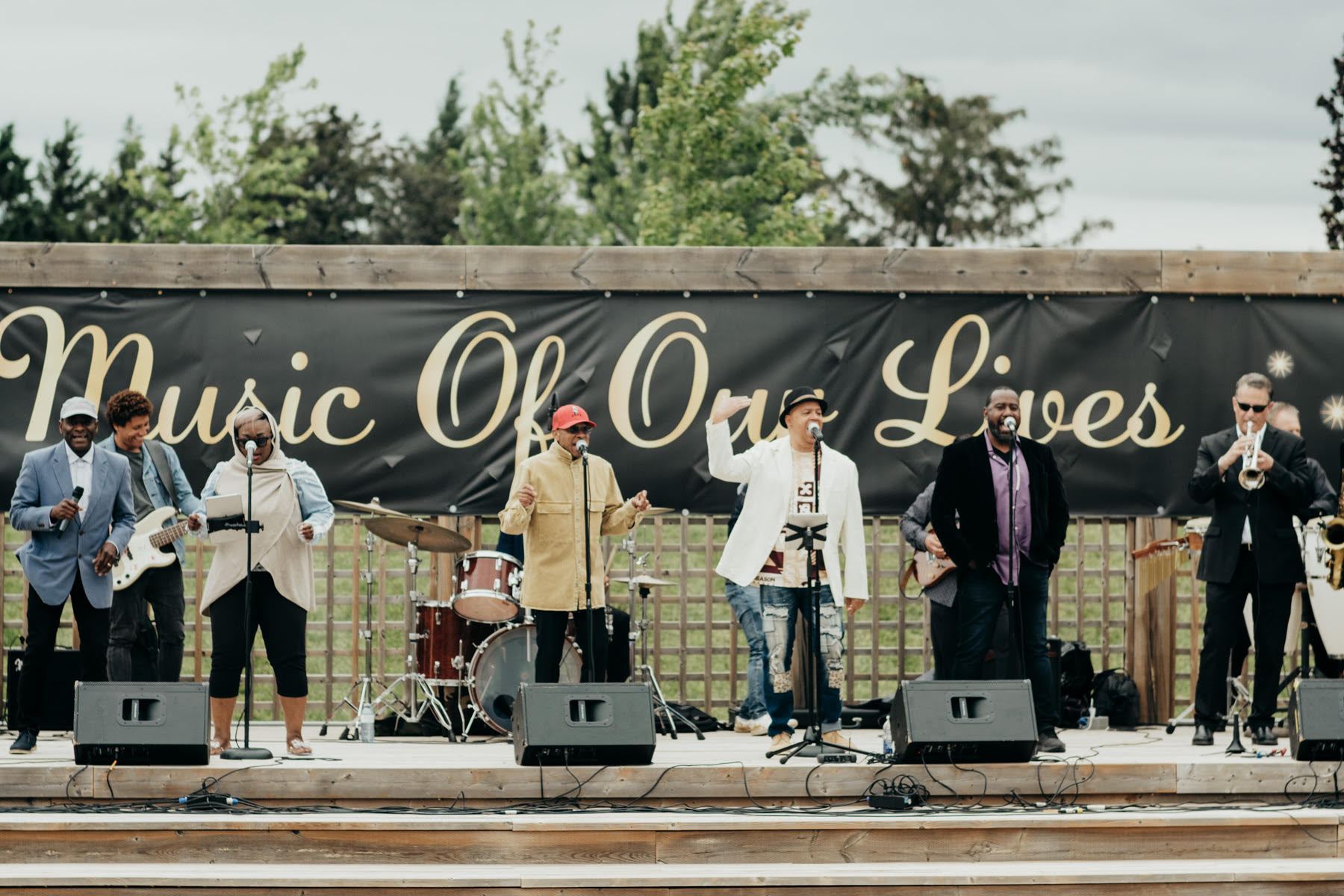 Through the generosity of Alec Cloke from United Soils, members of the Ballantrae community were invited to attend "Music of Our Lives", a fun filled evening with a live band, entertainment, food, and refreshments, all provided at no cost to us. Upon arrival at United Soils on ninth line staff guided us to park then shuttled us with golf carts to Tiny Seedlings Park. We set up lawn chairs in front of the bandstand, near the dance floor and were attended to by friendly courteous staff and caterers. Refreshments were available all evening from the projection area normally used for entertaining children and non-stop servers brought drinks to those sitting in chairs wrapped in blankets or with mobility issues.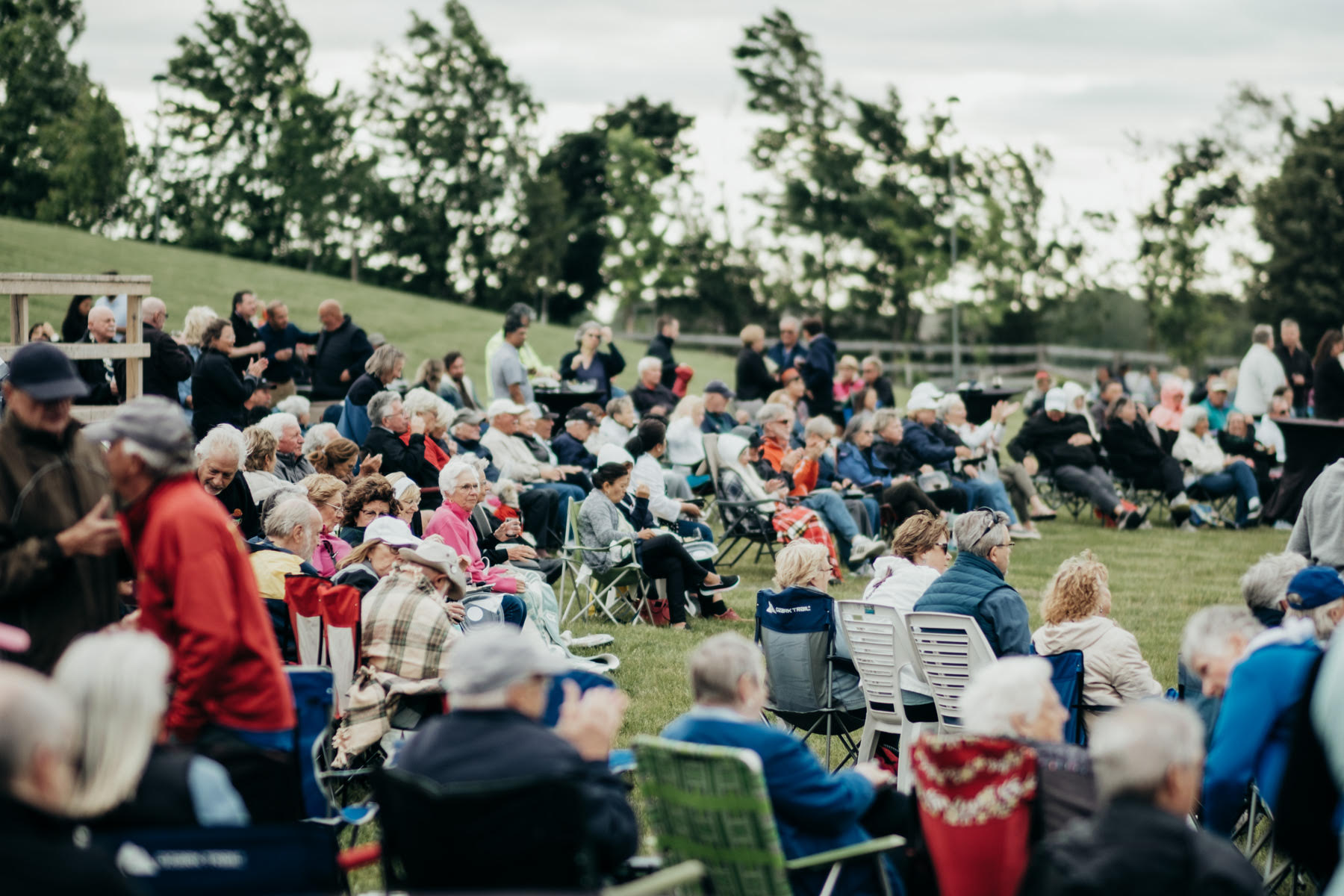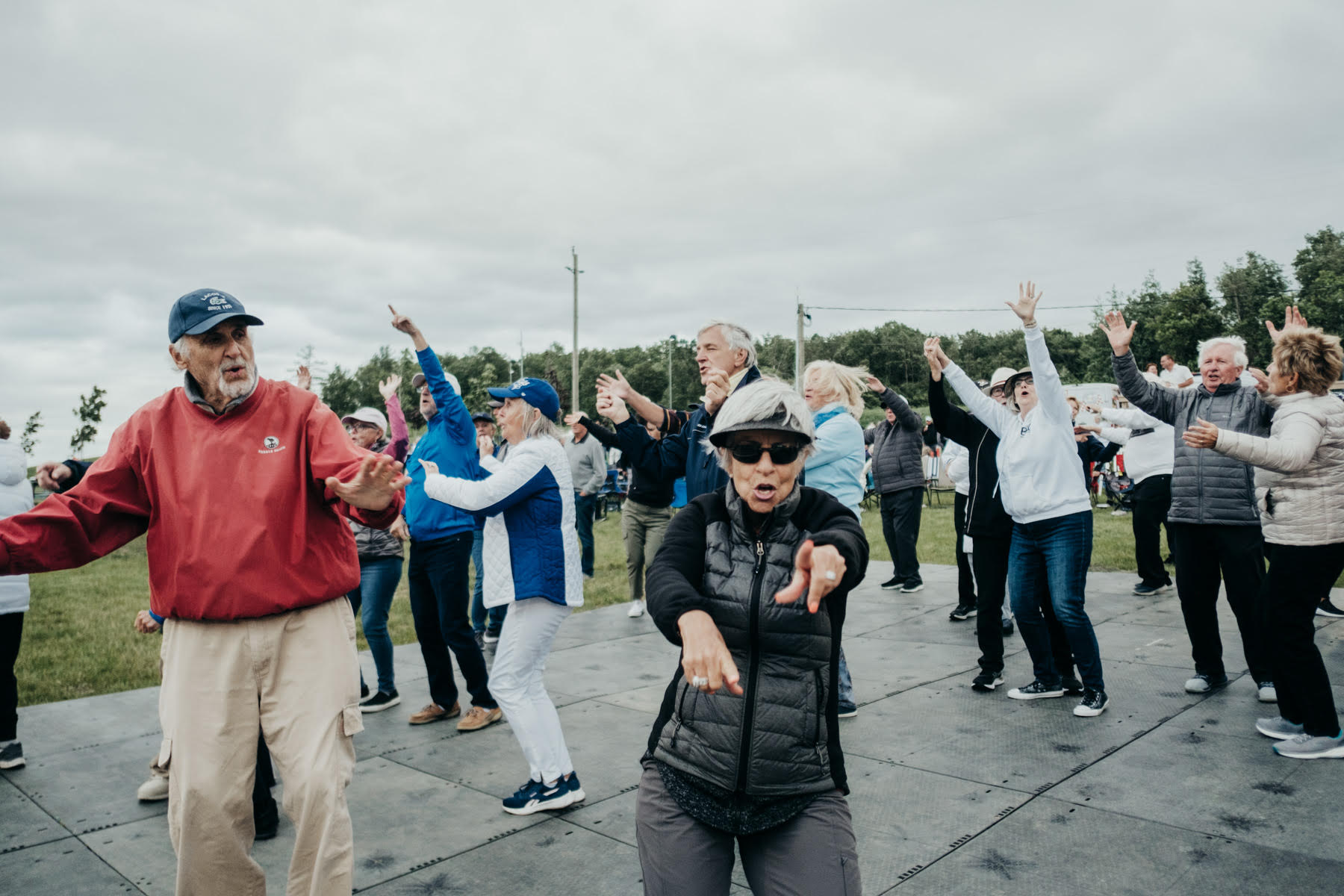 We met warm and collegial Alec on the way into the event and he told us "He wanted to do something for the grandparents" because he mostly produces events for children. Nice to be wanted as a senior for a change. To keep us as comfortable as possible paramedics were on hand, state of the art portable washrooms was provided, food was brought to everyone seated and who could argue with an ice-cream truck. Even with winds of up to 70 kilometers per hour and temperatures hovering around 7 degrees Celsius lots of us danced the night away, maybe to keep warm, or more likely because we loved the music suited to our age group. The live band was great, professional dancing entertainment very good, and we finished off the night with spectacular fireworks.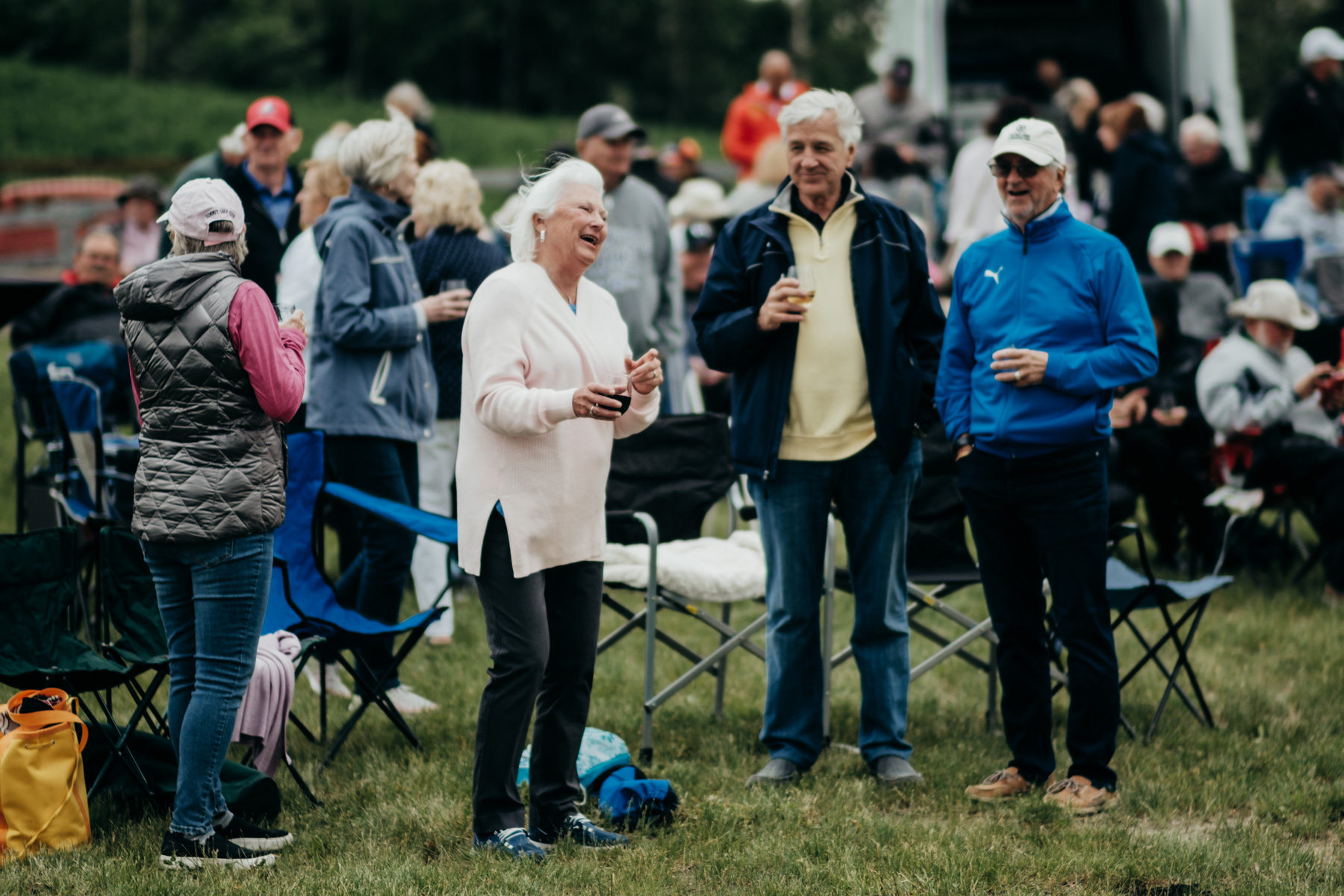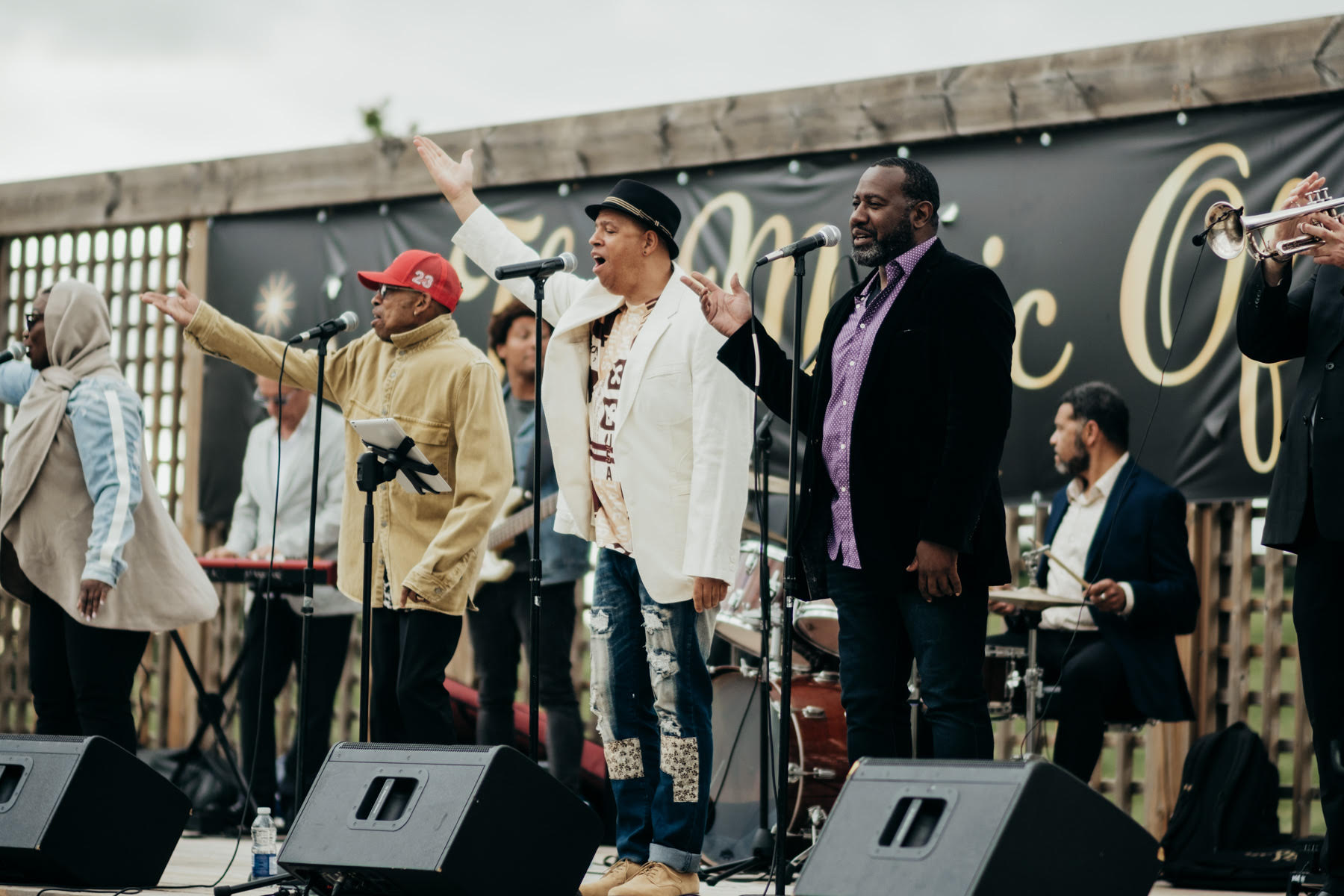 Arienne and I are grateful for the opportunity attending this event and would sincerely like to thank the friendly and warm staff from United Soils Management, "Team United", first responders, catering staff, Wayne Burgess for giving generously of his time, the entertainers and all you brave residents of HOTG who stuck it out in the cold to make this 25th anniversary so special.