Schedule = see BSG Calendar
Sport Rules
I have attached a short spreadsheet indicating the play off schedule to determine who moves forward to the Medals Rounds. The winners of each match will be determined base on the best of 3 games. The scoring method will be the cancellation method and I recommend going to 11 points, but the ultimate choice will be up to the players at the time of play. If you decide to play using the "count all method" then remember that the winner must be at least 2 points ahead when your score target has been reached. Just one more point of clarification… a "leaner" has a score of 1.
If you have any questions or concerns, please let me know asap.
The method used to select the players in each of the initial match was, essentially, a random draw (pulling names out of a hat). I realize that there are other more scientific ways to do this, but that would have resulted in too many playdown matches.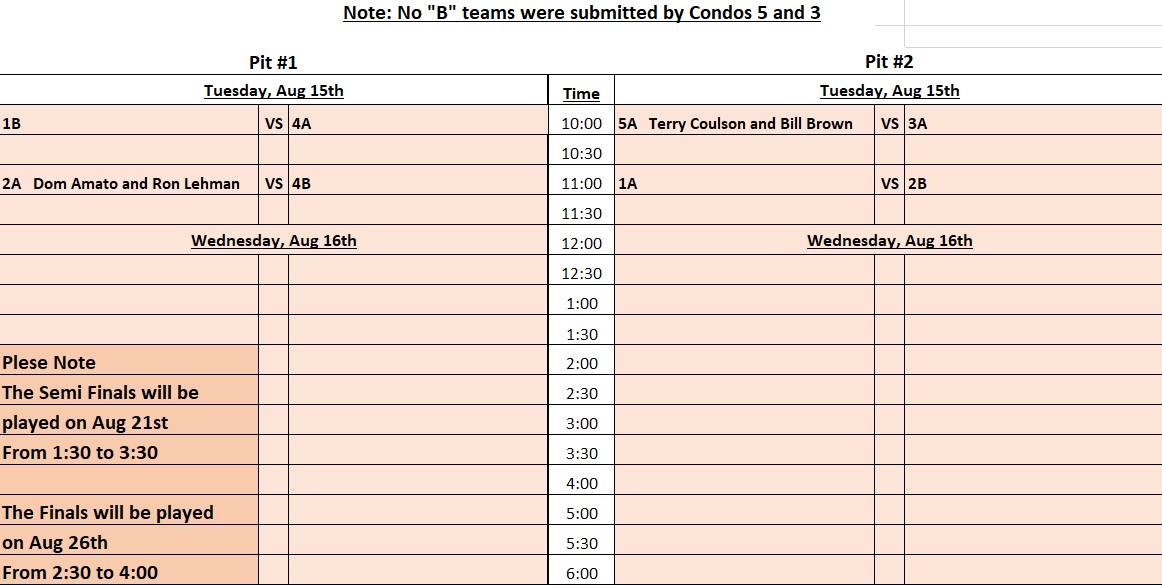 Official Rules for horseshoes can be found at www.horseshoecanada.ca