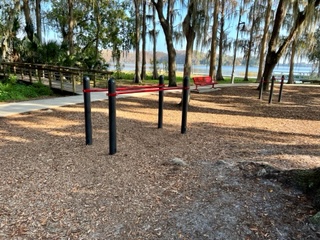 I walked with my wife this morning along a popular cycling trail in Florida. Arienne and me worked out on the outside equipment because we personally feel safer exercising out of doors. With our trials and tribulations with COVID-19 it may be 2 years before we truly return to an "indoor normal". So, it may be harder to exercise our muscles in beautiful Ballantrae in January, but the climate is clearly warming. Because studies have linked good health with three separate pillars of exercise; aerobic, strength training and interval training like HIT or high-intensity training, Arienne asked the 1-million-dollar question – would this work in Ballantrae?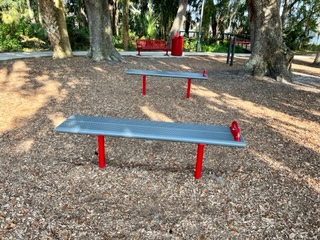 We are fortunate to have new benches around The Masters North and South roads therefore could we add 'Landscape Structure' or equivalent exercise stations to our community? Despite not being a structural engineer, the exercise equipment is beefy and robust but beauty, as they say, is in the eye of the beholder. Therefore, surviving the Canadian climate seems reasonable. Walkers around the circle can easily build up a good aerobic base like the Ballantrae ladies groups walking in our regional forests. On occasion walk faster between lamp posts and you are now doing intervals providing you get permission from your physician. If we had the bonus of workout stations then you could keep those essential muscles in top condition, allowing you to enjoy more of your favorite activities.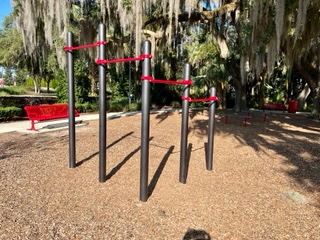 If you are interested in learning more on the 3-pillars of exercise to optimize your health you can find them on DietDoctor.com. The site also links you to recent YouTube videos which you may find helpful.