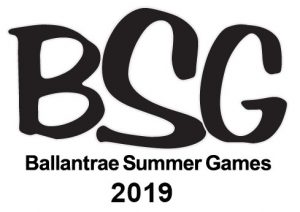 Results
Under 65
Gold – John Cripps – Condo 1
Silver – Margarete Haefele – Condo 3
Female Over 65 – Road & Mountain Bikes
Gold – Jane Keast – Condo 2
Silver – Vicki Carter – Condo 5
Bronze – Ann Baker – Condo 2
Men Over 65 – Road Bikes
Gold – Terry Coulson – Condo 5
Silver – Jim Brett – Condo 1
Bronze – Doug Bonar – Condo 3
Men Over 65 – Mountain Bikes
Gold – Francis Watt – Condo 1
Silver – Dennis Carter – Condo 5
Bronze – Elwood Blake – Condo 2
Tandem Bicycles
Gold – John & Arienne Cripps – Condo 1
Slow Bike Race Rules 2019
No Changes for 2019
1.    Riders must wear proper bicycle approved helmets.
2.    Riders must ride a standard 2 wheel bicycle. (There will be different categories for road / hybrid bikes and mountain bikes and men and women and below and above 65 years of age).
3.    Riders must stay in their lane and cannot go backwards.
4.    Riders must be on their bike and balanced by the time the start whistle is blown.
5.    Riders must not touch the ground with their feet or anything else on their person or bicycle.
6.    Any rider who goes backward, rides out of the lane or touches the ground is disqualified.
7.    Last one to cross the finish line wins and advances to the next round of heats.
8.    Each rider is eligible to race in a minimum of two heats through the consolation rounds.
9.    In a heat where no rider crosses the finish line the last rider standing before disqualifying wins.
10. First Prize will be awarded to the Last Place Winner.
11. There will be a First , Second and Third medal winner for each category.
12. There will be a category for men and women,  Mountain bikes and  Road /Hybrid Bikes plus each of those categories will be broken up into below 65 and above 65 years of age.
For a printable copy click on:  BSG Slow Bike Race Rules