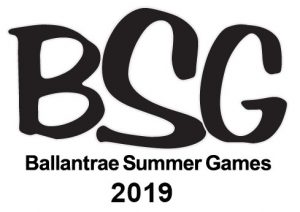 Results
Gold – Team 1
Sam Guadagnola – Condo 5
Gary Billington – Condo 5
Kevin Daly – Condo 5
Bob Milne – Condo 5
Bruce Forty – Condo 2
Elwood Blake – Condo 2
Peter Keast – Condo 2
Wayne Burgess – Condo 3
Paul Eagan – Condo 1
Silver – Team 2
Garry Mees – Condo 1
Chris Bishop – Condo 4
Bob Baker – Condo 2
Eric Adams – Condo 2
John Blainey – Condo 2
Jane Keast – Condo 2
Marty Harrison – Condo 2
Elio Palermo- Condo 5
Tom Higgins – Condo 5
SLO PITCH RULES 2019
No Changes from 2017
No age restrictions
Each team will consist of no fewer than 10 players and no more than 23 players
Each team will field 10 players when on defense: with 4 outfielders
Team Captains must ensure all player's names are on the score sheet before the game starts. Batting must be done in correct order (even if some players have not been on the field playing defense). This allows ALL players an at bat. Men and women may bat in any sequence.
Team Roster to be presented to umpire/scorekeepers prior to start of game.
Team captains must ensure that ALL players have equal opportunity to play on the field.
A strike is defined as a pitch that hits the mat at home plate. 3 strikes is an out. If a foul ball on 3rd strike, batter is out. 4 balls is a walk.
No bunting. No base stealing. No lead offs.  No sliding. If any of these occur, runner is out.
Homeruns hit over the fence, must always be within a two home run plus minus for each team. Each team cannot be more than two home runs ahead of the other team. A home run that exceeds this 2 rule, the batter is out, runners do not advance.
As many courtesy runners as is required.
A runner can overrun any base but must tag the base before continuing. For Safety, a double base will be used at first base.
Commitment Line: is a line of no return between 3rd and Home Plate, 20 ft from Home Plate.
Safe line: a line will be drawn in foul territory 10 ft from the 3rd base line. A runner attempting to reach Home Plate must do so by touching the ground in foul territory on or beyond the Safe line
Each game will be 7 innings.
A maximum of 7 runs per inning in all games.
MERCY RULE:  game over if after 5 innings any team is leading by 15 runs.
If game is called for any reason, only by the umpire, score reverts to last complete inning. If 5 have been played (4 1/2 if Home team is ahead), is considered a complete game. If 5 are not completed, is considered a tie game.
2 points for a win, 1 point for a tie, 0 points for a loss
Home team decided by coin toss.
Home team in playoffs will be the Team with the highest points in the standings. If a tie, as below.
Tie breaking formula: Head to Head, most wins, least losses, total runs during schedule, coin toss.
1 or 2 umpires for each game. 3 scorekeepers, one from each team and an official scorekeeper.  Scoresheets signed and handed to umpire, who also signs.
Scheduling of games and playoffs TBD.
The normal rules of the Slo Pitch Association Playing procedures will be followed, other than those noted above.
For a printable version click: BSG Slo-Pitch Rules