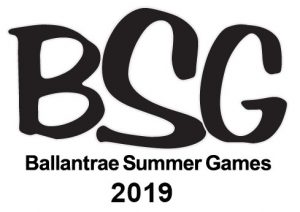 Results
Division A
Gold – Skye Flotron & Earl Cleary – Condo 4
Silver – Tony O\'Donnell & Terry Coulson – Condo 5
Bronze – Ron Statham & Ken Hook – Condo 1
Division B
Gold – John Porter & Ken Tulino – Condo 3
Silver – Mark Giles & Eric Cashen – Condo 3
Bronze – Alex Lindsay & Dave Campbell – Condo 2
BALLANTRAE GAMES SNOOKER FORMAT 2019

There will be an A and a B Division. As many participants also play in our Snooker Club, the A Division will consist of A and B flight players from the club and the B Division will consist of C and D flight players from the club. Those participants who are not ranked in the snooker league should assign themselves to an appropriate division. If you are not sure, please discuss with you Condo Captain.
Each condo can enter as many teams as they like.
There will be two divisions:
A Division consisting of And B players
B Division consisting of C and D players
All teams will be fitted into a round robin format either in one division or two depending on the number of teams entered for both the A and B Groups.
The top two teams in each division will qualify for the playoffs.
If there is only one group for either Division because of lack of teams then it will be the top three teams with the winner of the division getting a bye to the final.
Each match will be two games worth 2 points for a win 1 point for a tie.
In the event of ties at the end of the round robin for each Group there will be a sudden death playoff game to determine the winner.
The purpose of this competition is to get plenty of play and enjoy yourselves!