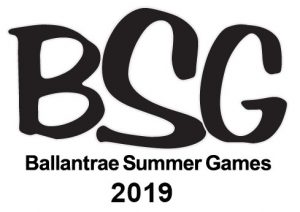 Results
3K Women 59 & Under – August 22, 2019
Gold – Carmella Amato – Condo 2
3K Women 60-64 – August 22, 2019
Gold – Eva Csendes – Condo 2
Silver – Marie Hewitt – Condo 1
Bronze – Ramie Chan – Condo 1
Bronze – Vicki Gladwish – Condo 4
3K Women 65-69 – August 22, 2019
Gold – Lesley Bonar – Condo 3
Silver – Jane Head – Condo 1
Bronze – Jane Keast – Condo 2
3K Women 70-74 – August 22, 2019
Gold – Vicki Carter – Condo 5
Silver – Arienne Cripps – Condo 1
Bronze – Lynne Arnott – Condo 3
3K Women 75-79 – August 22, 2019
Gold – Carole McNaughton – Condo 3
Silver – Elizabeth Schon – Condo 4
Bronze – Ellie Cannon – Condo 1
3K Women 80-89 – August 22, 2019
Gold – Monica Cocker – Condo 2
Silver – Micheline – Mikitish – Condo 1
3K Women 90+ – August 22, 2019
Gold – Peggy Topping – Condo 1
3K Men\'s Run – August 24, 2019
Gold – John Cripps – Condo 1
Silver – John Allardyce – Condo 2
Bronze – Bruce Forty – Condo 2
3K Men\'s 60-64 – August 22, 2019
Gold – John Cripps – Condo 1
Silver – Robert Anderson – Condo 1
Bronze – Danny Leung – Condo 3
3K Men\'s 65-69 – August 22, 2019
Gold – John Allardyce – Condo 2
Silver – Brian Pottie – Condo 4
Bronze – Peter Keast – Condo 2
3K Men\'s 70-74 – August 22, 2019
Gold – Peter Sims – Condo 2
Silver – Ronny Chan – Condo 1
Bronze – Mike Denny – Condo 2
1.5K Men\'s 75-79 – August 22, 2019
Gold – Gerry Worbert – Condo 3
Silver – Bill Brown – Condo 5
Bronze – Stew Cannon – Condo 1
1K Men\'s 80-89 – August 22, 2019
Gold – Ed Schoen – Condo 4
Silver – Karl Sarlin – Condo 2
Bronze – Ron Mikitish – Condo 1
1K Men\'s 90+ – August 22, 2019
Gold: Rich Howson – Condo 4
6K Men\'s Relay – August 20, 2019
Gold – Condo 2 – Time of 39:59 – John Allardyce, Robert MacLean, Mike Denny, Hugh Foster, Peter Keast and Peter Sims
Silver – Condo 1 – Time of 40:39 – Ronnie Chan, Norm Bresser, Paul Eagan, Glen Fisher, Robert Anderson and John Cripps
Bronze – Condo 5 – time of 45:43 – Terry Coulson, Paul Mak, Elio Palermo, Gary Fletcher, John Rzeznicki and Geoff Moffatt

3K Women\'s Relay – August 20, 2019
Gold – Condo 2 – Eva Csended, Nancy Forty, Carmella Amato and Ann Baker
Silver – Condo 2 – Jane Keast, Susan Foster, Barbara Renaud and Diane Ross
Bronze – Condo 1 – Marg Lysecki, Arienne Cripps, Ranie Chan and Jane Head
6K Mixed Relay – August 23, 2019
Gold – Hugh Foster, John Allardyce, Sue Foster, Eva Csendes, Johanna Burkhard, Mike Denny – Condo 2
Silver – Danny Leung, Elona Chen, Peter Keast, Carmella Amato, Jane Keast, Peter Sims – Condo 2
Bronze – Paul Eagan, Darwin Lam, Susan Brett, Glen Fisher, Stew Cannon, John Cripps – Condo 1
10 Person Pursuit – August 25, 2019
Gold – Condo 2 – Susan Foster, Hugh Foster, Bob Ross, Jane Keast, Eva Csendes, Nancy Forty, Mike Denny, Peter Keast, John Allardyce, Peter Sims
Silver – Condo 1 – Darwin Lam, Arienne Cripps, Marg Lysecki, Bruce Wood, Don Heath, Stew Cannon, Glen Fisher, Jane Head, Ronnie Chan, John Cripps
Bronze – Condo 5 – Terry Coulson, Paul Mak, Packy Morris, Gary Fletcher, Geoff Moffat, Georges Simard, Kathy Billington, Nancy Rzeznicki, John Rzeznicki, Vicki Carter
Organization
Walking Sport Captain   –  Gillian Blake – gblake147@gmail.com 
                                                    –   Home: 905-642-8189   Cell: 647-639-818
Condo Walking Captains 
Condo 1 – vacant
Condo 2 – John Allardyce – ajohnallardyce@gmail.com  – 647-281-5139
Condo 3 – Judy Donohue  – judydonohue25@gmail.com  –  905-642-9975
Condo 4 – Val Burton – valburton50@hotmail.com  –  905-642-5397 &
                   Doreen Bradbury – Doreen.bradbury@gmail.com  –  905-853-1073
Condo 5 – Vicki Carter – vicki.carter@rogers.com  –  647-977-2373
Walking/Running Events 
Our goal is to increase participation by including a variety of walking/running events for men and women in different age groups.  While friendly competition is encouraged, these events will appeal to the non-competitive walkers as well.
Prepare to Prevent  Injury

Sessions are planned for August 5-8 and August 12-15 Mondays-Thursdays at the BGCC Recreation Centre, from 2 pm to 2:30 pm to help residents prepare for the walking/running events in a way that will improve performance and help prevent injuries.  In preparation for all Summer Games events, join Dayna for daily movement class with focus on aerobic, range of  motion, balance and flexibility training.  Prepare, warm up and decrease your risk of injury for the upcoming Ballantrae Summer Games.
Individual Events
Ladies: 3K Walking  Under 60, 60-64 years, 65-69 years, 70-74 years
                 1.50K walking, 75-79
                1K walking, over 80
               1K walking, over 90
Men's:  3K walking, Under 60, 60-64 years, 65-60, 70-74 years
                1.5K walking, 75-79
                1K walking, over 80
                1K walking, over 90
                3K run, any age
Relay
3K Ladies (4 per team) Relay, any age
6K Men's (6 per team) Relay, any age

Mixed Events

6K Relay
6 person 6K Walking Relay (each member walks 1K)
There will be no age restrictions for the 6 team members
Each Condo can enter as many teams as they can organize but entrants can only compete for one team  
Team members will pass a baton after each 1K segment     
This will be a mixed event, a mix of age groups is also preferred
Substitution to teams making the finals must be approved by all Condo walking/running captains and will only be considered for illness, injury or absence from the community. The substitute must have taken part in a qualifying heat.
Mixed Relays must be made up of a mixture of men and women.        
10 person 3K Pursuit
Each condo enters a team of 10, each member walks 3K (there are no age or gender restrictions in this event)
The 1st member of each team will be started together, there will then be a 10 second interval between each successive group of 5 walkers (1 from each team)
Each competitor walks 3K, (1 circuit of the Masters Circle)
Each competitor will receive a number as they finish that indicates the position of their finish (1 thru 50)
The medal winning teams with be determined by the lowest accumulated scores.
Rules
The toe of your back foot must remain in contact with the ground until your front foot heel touches the ground.
Running/Jogging is not allowed; anyone deemed in violation will be penalized. 
Venue
All Walking and Running events will be held on Masters North and, Masters South, 3K events are once around the circle and 6K events are twice around the circle.  All events start and finish at the Recreation Centre.
The 1.50K and 1K walks will only go part way around Masters North and return to the Rec Centre.