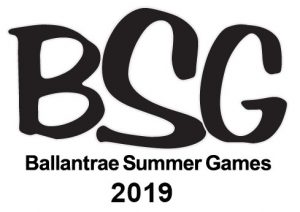 Results
Gold – Dennis Carter – Condo 5
Silver – Sky Flotron – Condo 4
Bronze – Mike Dickie – Condo 3
As always Low Score wins.
Ties go to Play off Round
Update August 20, 2019
To echo and amplify Phil\'s notice of the mini putt golf course, The Ballantrae Summer Games has installed a nine hole mini putt course at the rear parking lot behind the Rec Centre, just beside the Tennis Courts. 
Again another first ever for the Ballantrae Summer Games. We have the course  for the remainder of the Summer Games. 
All you will need is there, putters and golf balls.  Please be good enough to replace the equipment in it\'s proper location 
There are no score cards, no rules, just play and have fun.  However, no moving the golf ball, play from where ever it  rests. 
On Thursday , due to contract negotiations with Abbey Road Entertainment,  two holes will be removed for the day, and be returned Friday morning. 
As an offset to that interruption, a foosball table will be placed in the Rec Centre for us all to enjoy for the remainder of the Ballantrae Summer Games . 
For all those who registered for the Mini Putt event, your condo captains will advise.