It's that time of year again. We all possibly ate things we shouldn't have and enjoyed some additional drinks over the holiday season. With the summer games approaching how can we get motivated and embark on our annual new year's resolutions?  
My wife and I have had the privilege of visiting the beautiful island of Kauai over the past 31 years. During those vacations we have noticed a colorful brightly dressed woman walking daily every year we come. For the first time in 3 decades, we stopped to talk to her and what an amazing individual she truly is.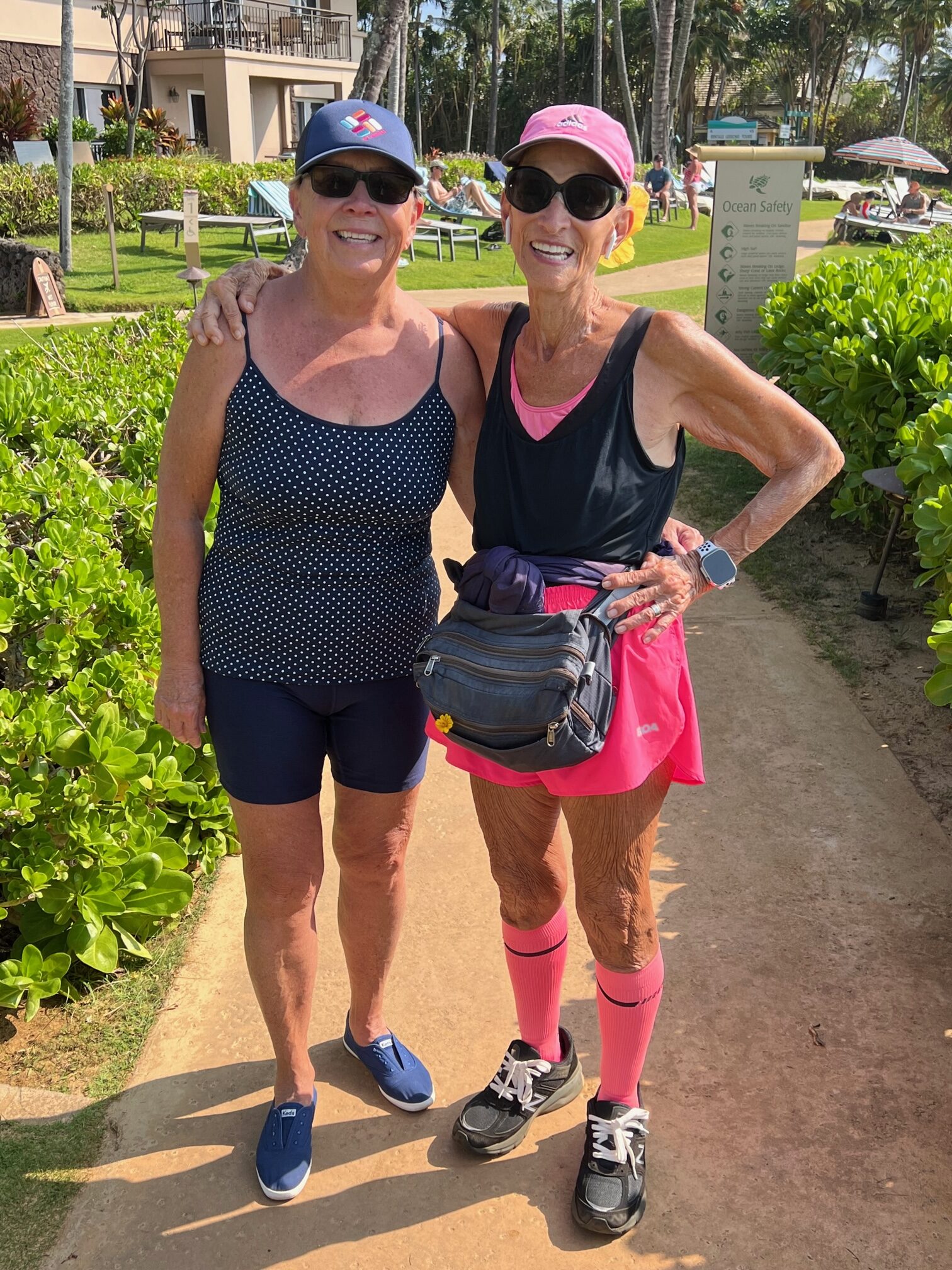 This young lady told us she just completed the Honolulu marathon a month ago. Pretty amazing as she was 92 years-6 months-11 days old at the time and set a world record. What was most remarkable was her kindness, humility, and spirituality. She is currently training for a 10K local run in Kauai in February. 
After we returned to our rental condo, I did an internet search and found to my surprise her name is well known on the island of Kauai where she moved to 31 years ago. Her name is Mathea Allansmith and she is a retired ophthalmologist. Incredibly she trained at UCLA medical school in 1967, one of two women, during the time men dominated the sciences. Even more remarkable she completed a residency in ophthalmology, had a family, and went on to have an illustrious career at Harvard Medical School and Mass Eye and Ear. She even delivered a prestigious invited ophthalmology lecture at the university of Toronto in the 1980s on her area of expertise "itchy eyes".  At no point in our conversation did she ever mention a single one of those accomplishments only talking about how fortunate she was living in Kauai, and all the positive people surrounding her.  
A couple of days later Arienne and I ran into Mathea on an 8K walk. I told her I was a retired ophthalmologist, and we had a great talk. She asked me if I was as happy as her being retired and indeed, I was. Everything about Mathea is uplifting, inclusive, and ultra-positive. So, in closing if you are looking for motivation then look no further than this remarkable human being. What a privilege it is to have met this incredible woman.